These features will help you be an effective manager of your league or team!
MyTeamCaptain has everything you need to lead your team to victory:
Active Teams - These are active teams that are in season now. Most teams will only have one season active at one time. The Active Teams summary page gives you a quick snapshot of all of your teams, how they are doing, and when your next event is.
Teams - These are the more permanent teams that you manage. You set the team name, sport, league, logo, and reminder email timing from this page.
Schedule - This is a calendar of events and a location manager working together to make an easy system for viewing the team schedule at a glance.
Players - Your roster is managed on this screen. You can make players active, substitutes, or inactive (if a player won't be able to play for a season), manage their season payments, and view a player's detailed information all on one screen here. For youth teams, parents' contact information is also tracked.
Forum - This is where you manage the online communication system between your players, as well as the Trash Talk section to communicate with other teams.
Project Manager - Working on a big project? We make it easy to keep track of progress and assign tasks to your team members.
Surveys - Build and send surveys to your team - as many questions as you like, organized however you like, with graphical results
Media - Store files, images, and video for your team and/or fans here. You can associate media files with events or keep them separated in your own directories.
Attendance Reminders - All players are sent reminders by email for each event. These emails each have links for the player confirm attendance or indicate he or she can't make it. They also provide location and weather information.
Email/SMS Messaging - Captains can communicate with their players and fans via email or SMS. The SMS feature is particularly useful for letting players know of cancellations or last-minute schedule changes.
Fansites - Each team has a public-facing fansite that is controlled by the captain. This fansite has a calendar, roster, news, and fan comment sections to keep fans informed.
Security - Personal information is closely guarded and is not made available except to the team captain and players on the team with a proper username and password.
Special Access - Give team members limited access to your team captain account. Delegate if you get busy or simply want a little help.
Leagues - League managers have similar areas where they manage their active leagues and can view the teams, players, and forums for the teams in their leagues.
Mobile - Team captains can log in using their Blackberry, iPhone, or other web-enabled device to use a special interface designed for mobile users.
Payments - Manage payments for events and seasons, track history and know outstanding balances for all your players at a glance. Accept payment through PayPal for your events and seasons. You can also manage sponsorships for your team, and allow potential sponsors to pay you directly through your fansite.
Storefront - Sell items and receive donations with our integrated store manager. Categorize what you want to sell, set sales goals, and analyze reports all in one convenient location. Store setup is usually done in under 5 minutes.
History - You can view a history of MyTeamCaptain's technology development here.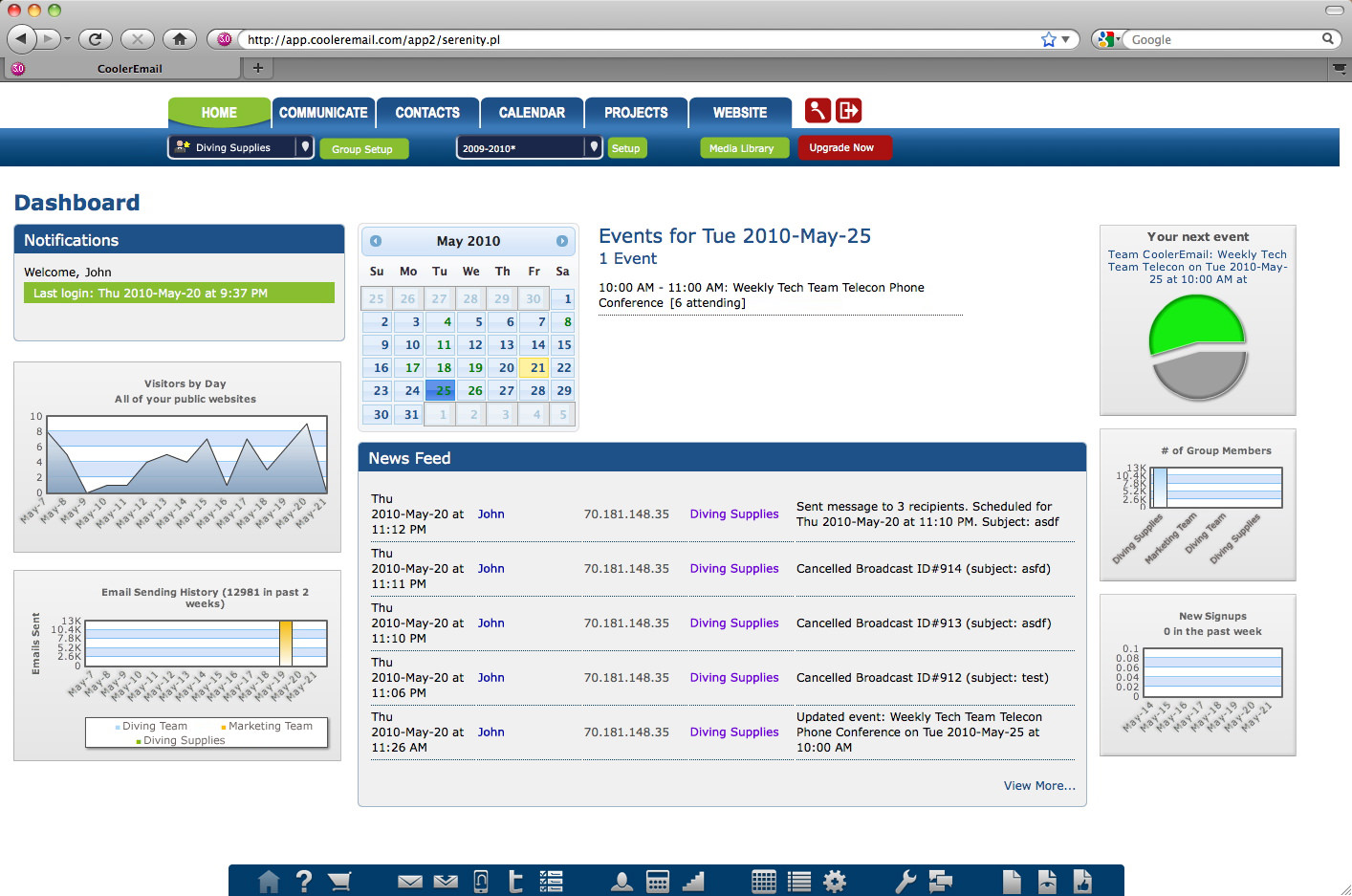 Dashboard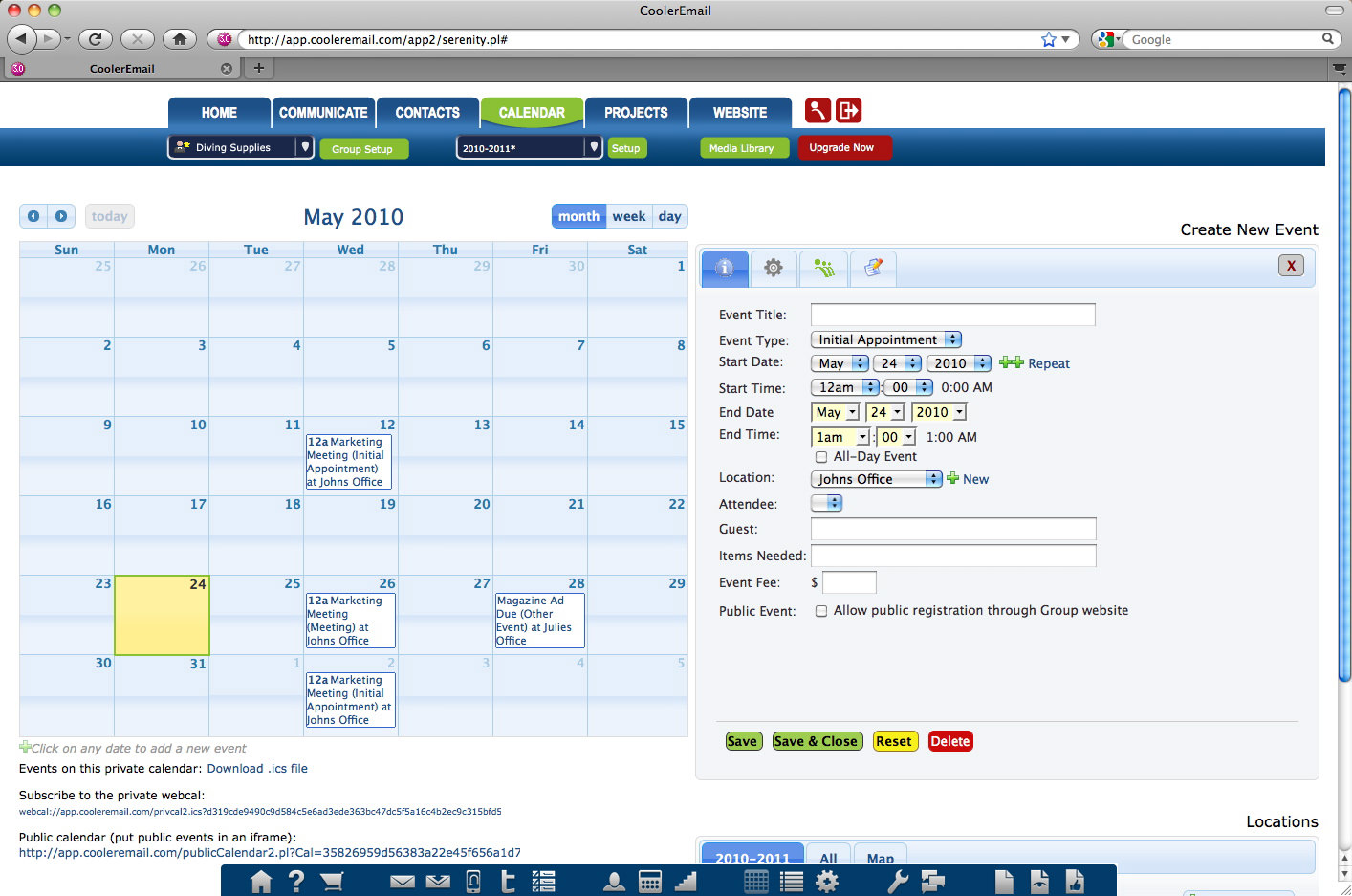 Calendar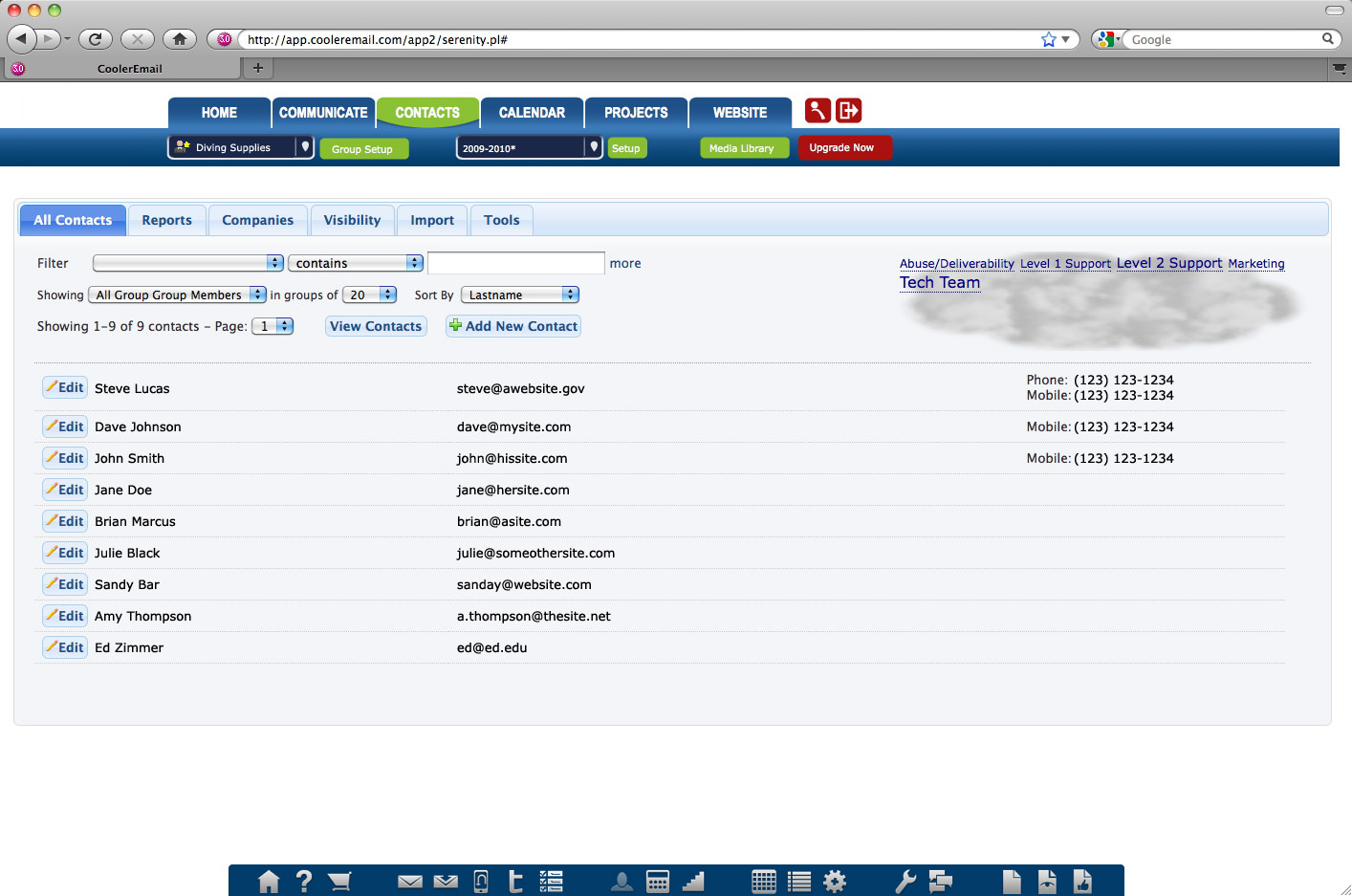 Contacts / Roster Manager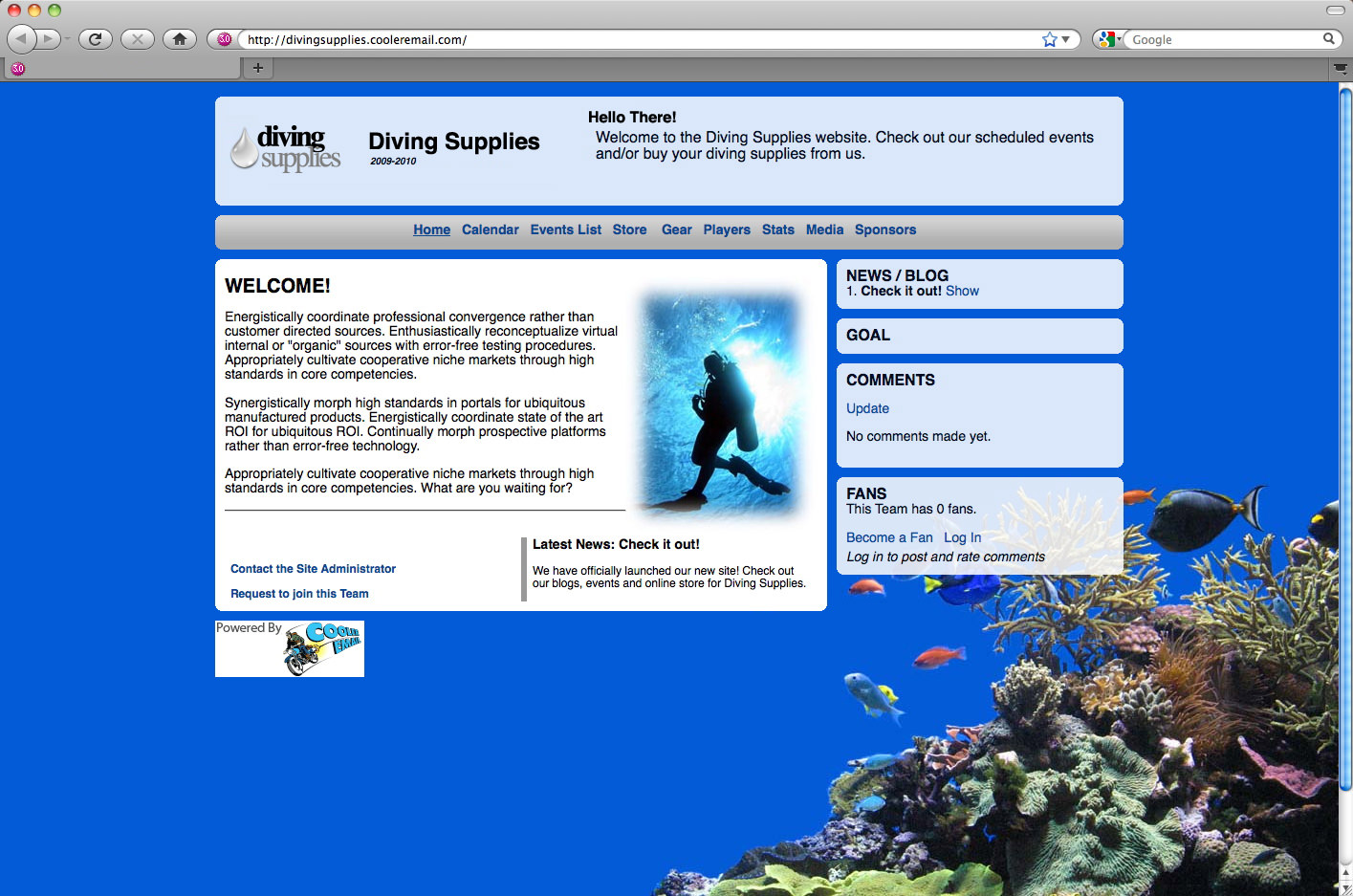 Website Builder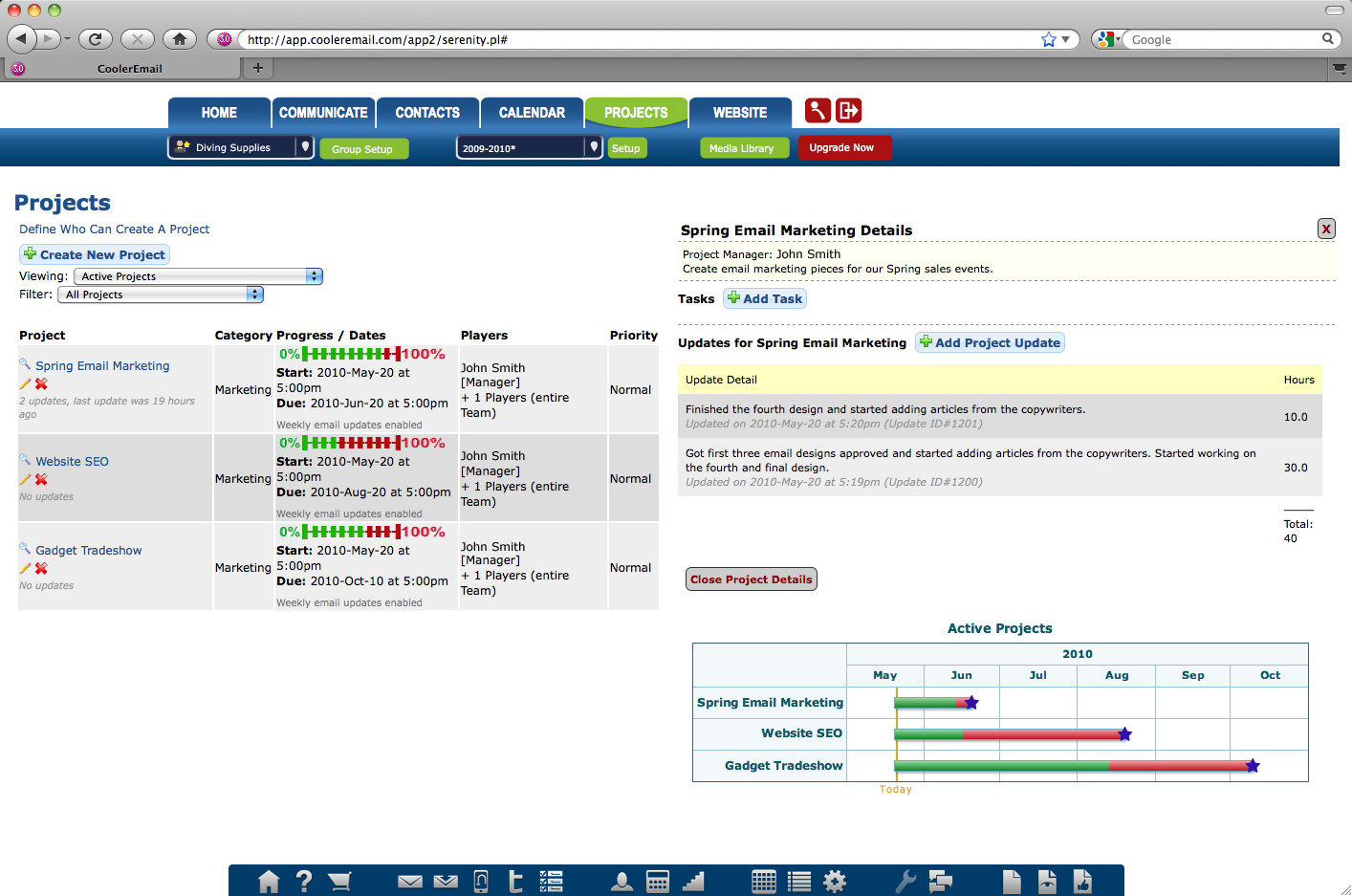 Project Manager